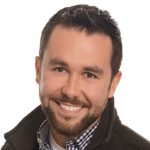 Samuel Abbott
REALTOR® | ABR®
Who Is Sam Abbott Sells Homes?
Dedicated, Motivated, Caring, and Loyal are just some of the words used to describe Sam both personally and in his real estate practice. Sam works diligently to ensure that one of the most important decisions made in your life is a wonderful experience for you. Sam's knowledge, experience, and expertise in all stages of the buying and selling process will allow you to navigate your real estate transaction as smoothly as possible. "Making Home Happen" is his tagline for a reason. Being a young agent with a life ahead, a reputation at stake, and family to care for, Sam is entirely focused on being relational, not transactional. Making the deal happen and truly servicing the client aren't always the same thing in this business, and Sam seeks enthusiastically to ensure that his clients are taken care of—even and especially after the deal has closed.
When consulting with Sam, you will always receive current real estate market knowledge and property evaluations from a professional. He spends the time and energy to cover every angle in researching and providing his clients with the critical information needed to make thoughtful and informed decisions. He leverages their property's visibility by utilizing high-quality photography together with a detailed presentation on multiple internet sites. When working with buyers, he carefully takes the time and attention to evaluate and prioritize his clients' goals so that he may skillfully find a home that meets their budget and lifestyle requirements.
Sam is very skillful in negotiating the critical, contractual components of the transaction and delivering unparalleled results to the most challenging negotiations. His immediate accessibility, timely answers to questions, guidance and expertise in addressing all aspects of the transaction with professional competence are what make him invaluable to his clients. When met with a tough challenge, he is very creative, strategic and masterful in working through the issues. His attention to detail, consistent follow through and determination to indulge his clients with first class service sets him apart. Sam is truly a dedicated professional who is very passionate about helping his clients reach their personal real estate goals.
Selling your property? Let Sam prepare your home for sale and market it on the platforms where your buyer is looking. His strategy goes beyond merely listing your property – He works to give your property ultimate appeal using expert techniques that show off the elements that count. He will carry your goals as if they are his own and guide you through the sale process so that you sell within your time frame, and for the best price possible.
Are you a buyer? Understanding your goals, concerns, and budget is Sam's first priority in assisting you in choosing a home for your next step in life. Sam will present you with realistic options, help you make an offer, negotiate, obtain financing, and close on your purchase.
Make the call.
Let Sam take care of the rest.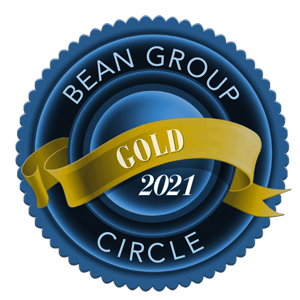 But... Who is he?
Oh... Well... (clears throat). First and foremost, Sam's a husband to a most beautiful and energetic woman named Lindsey, and they're the parents of not 1, not 2, but 3 adorable children!
Sam grew up all over the state but spent most of his childhood between Wilton and Peterborough before enlisting in the United States Marine Corps and learning how to do the kinds of things Marines do.
Having acquired a curiosity about real estate while in the service, it wasn't long before he got licensed and began working in a local office in Peterborough.
Sam is and has been engaged with several local organizations and companies over the years. Most substantially, he's involved with GoMonadnock and Monadnock Underground, collectively known as M/U Media, in the promotion of the greater Monadnock Region and all it has to offer on the one hand, and the promotion of local writers and all they have to offer on the other.
Exposure to the arts as well as a love for literature and writing has made Sam most appreciative of where he gets to hang his hat every day, and is yet another reason why he so enjoys working in the capacity of a real estate professional.
Sam is also a member of The Peterborough Kiwanis Club, a Corporator of the 1833 Society and major supporter of the Peterborough Town Library, and a former member of the Peterborough Welcome Team as well as the Peterborough Elementary PTO. He and Lindsey and the younglings live in a quaint little home in Temple.
Living in Temple has been a most rewarding experience. The proximity between Wilton—where Sam's father's family enjoys a history of owning and operating the several mills throughout the downtown area—and Peterborough—where Sam spent his high school years and his formative years as a young man and entrepreneur—allow Sam to operate from a central place in the greater market that he serves.
Interested in learning more about what Sam's working on outside of the tremendous amount of time and energy he invests in his real estate business? Check out GoMonadnock.com as well as MonadnockUnderground.com to get in the loop.
Thankful to be able to help
"There is not one bad thing I could think of to say about our experience with Sam. He was knowledgeab
…
le, patient, quick to respond, kind and thoughtful. He made a stressful process manageable. I would highly recommend him to anyone looking for a first-class realtor."